Haermes + Freshdesk + Freddy Chatbot
Why do you need this integration for your HR?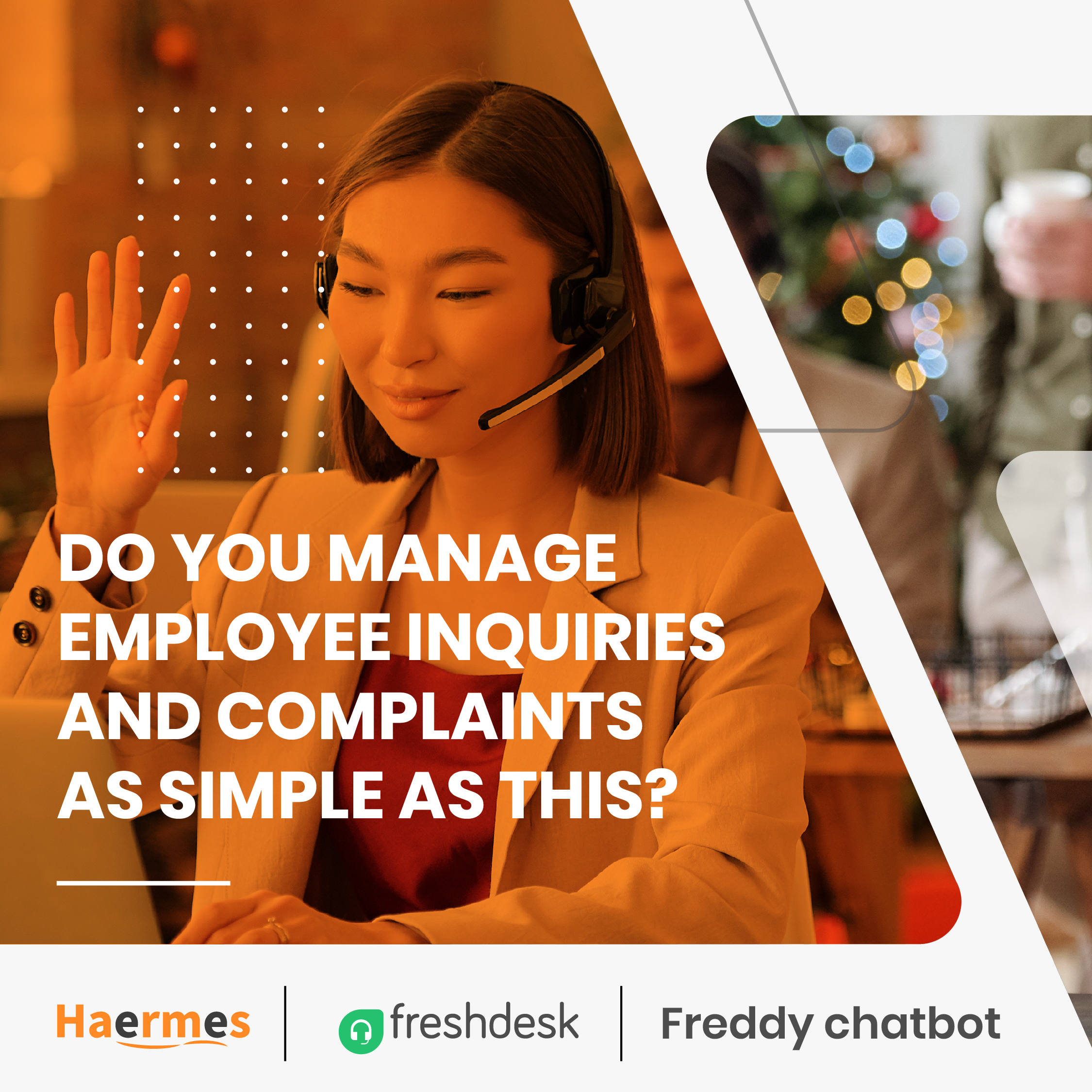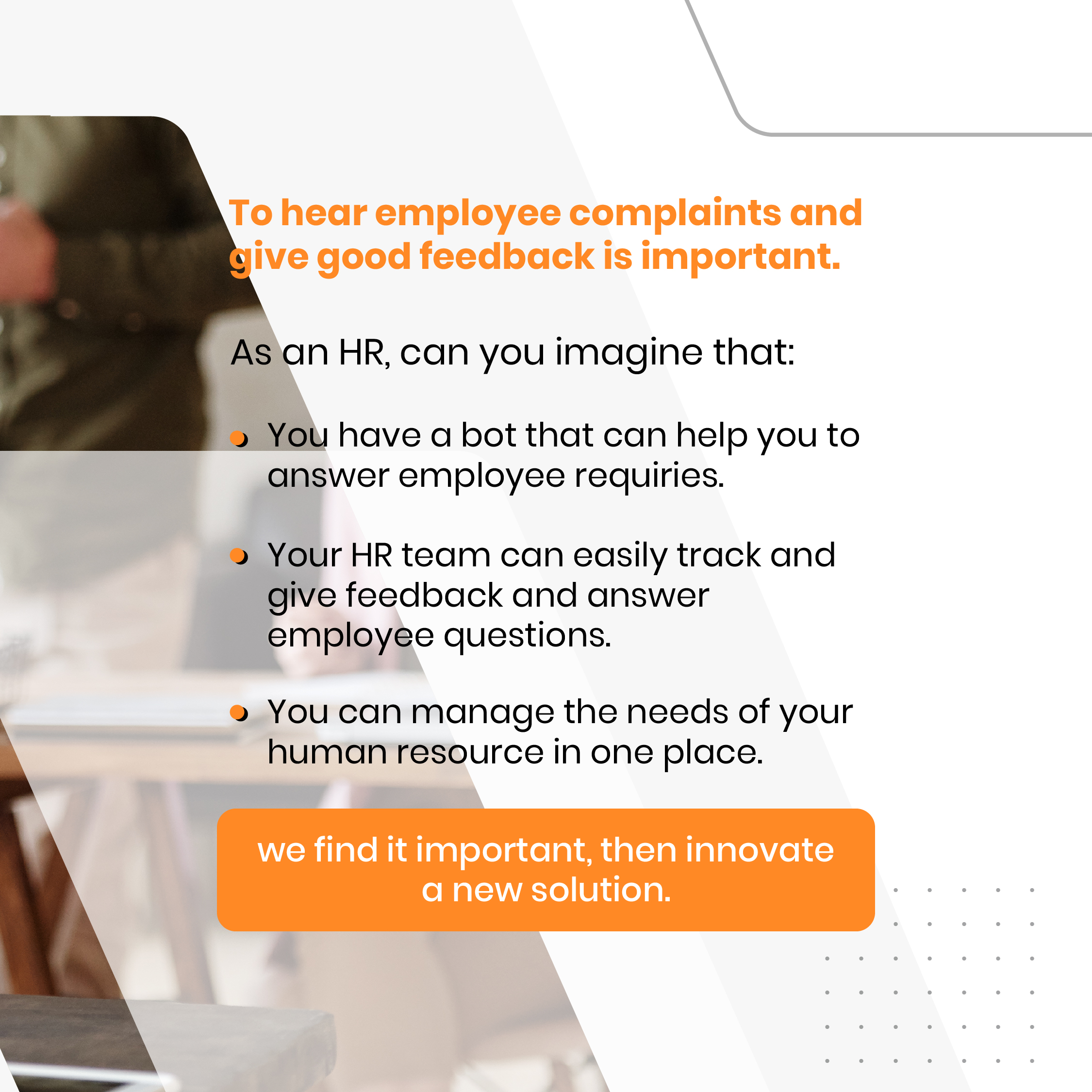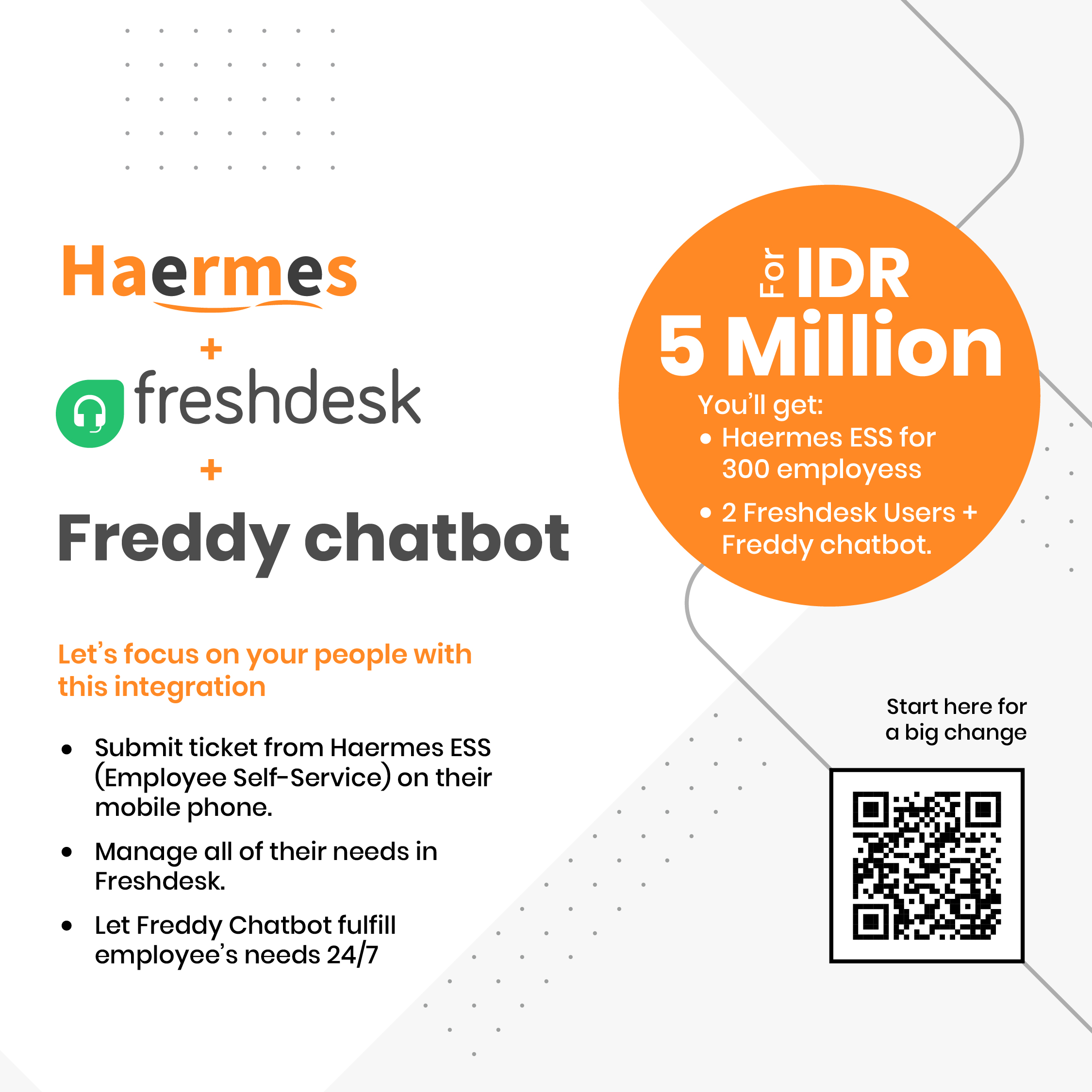 Enjoy the special package. In this package you will get:
Employee Self-Service portal integrated with Freshdesk + Freddy Chatbot.
Your employees will be able to submit tickets (related to their needs, questions, or complaints) from Haermes ESS mobile.
Let your HR manage all of the tickets right from Freshdesk.
Freddy chatbot will collect employees' needs 24/7 so the HR  will never miss it.
WITHOUT CERTAIN CONDITIONS!
*valid until 30 June 2021
Get The Promo
Why You Should Take This Promo?
What you matter the most is the implementation process for 4 Weeks ONLY.
No more back pain at the end of the month. Enjoy our 4 main modules.
Centred Employee Database
Employee basic information.

Organization chart.

Warning, mutation/promotion, award.

Resign transaction.
Flexible Payroll Formula
Create payroll formula.

Calculate BPJS & PPh 21.

Publish the Bank Payroll form. 

Bonus, Loan, Deduction.
Simple Attendance System
Attendance rule formula.

Auto import from attendance machine. 

Leave, Shift, OT management. 

Calendar Shift Group
ESS (Employee Self-Service)
Attendance time override.

Leave, OT, Shift Transaction. 

Request Approval. 

Download payslip.
You need HRIS Software which cuts your cost and simultaneously the implementation process which can save your time.
Since Haermes is an operational HRIS software, you may need SAP SuccessFactors as a strategic HRIS software to get the right talents.