Huawei Cloud Indonesia
Expand MORE. Spend LESS. GET up to 20% OFF.
Valid until 31 August 2021.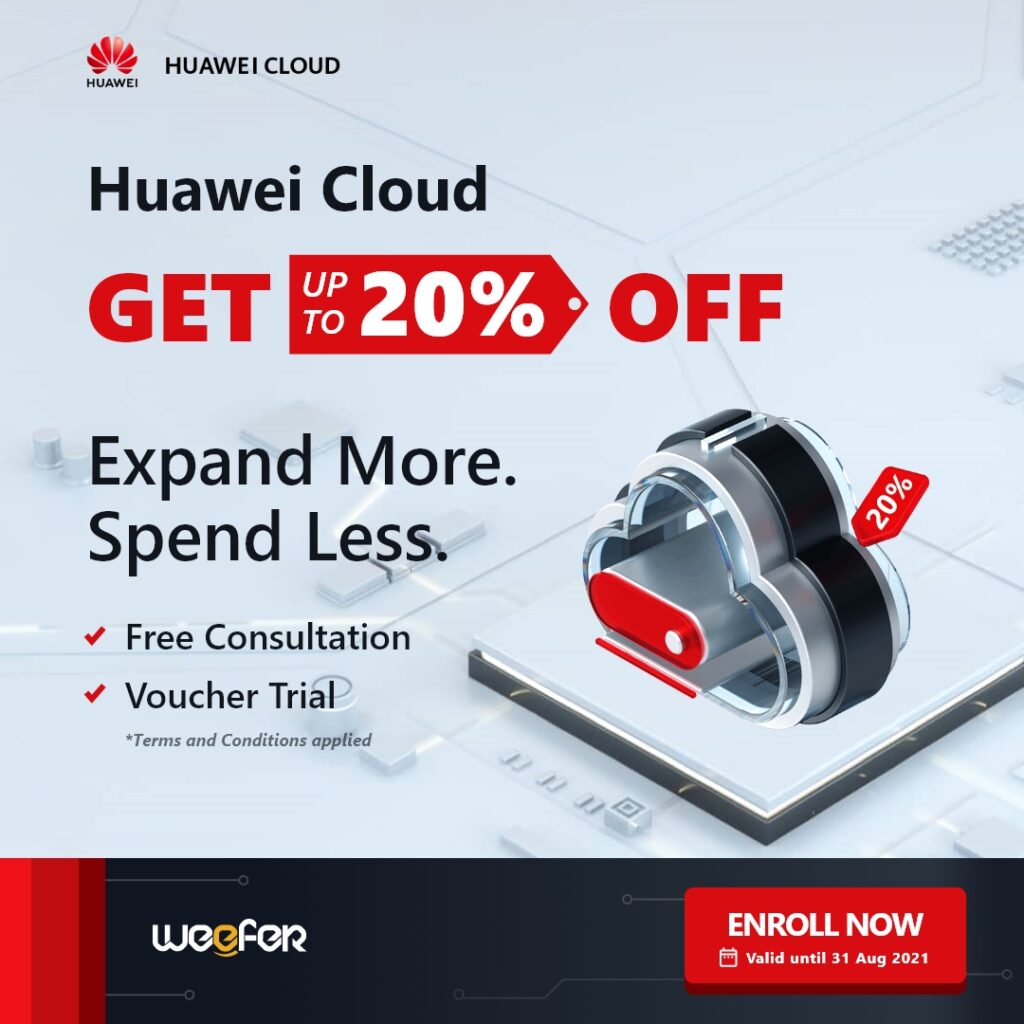 You need a powerful tool to expand your business.
Get all you need but spend less cost:
Free Consultation.
Voucher trial.
*Terms and Conditions applied. 
Why Huawei Cloud?
Security Protection.
Rich Specifications.
Flexible, Easy to Use.
Competitive Edge.
Robust Performance.
Reliable Data.
Stable Network Access.
Real-Time Monitoring.
Flexible Billing.
Get your up to 20% OFF and other SPECIAL offers here.