Haermes Mobile
Technology helps you to do all the works in your hand. We create the best HRIS Mobile for your employee.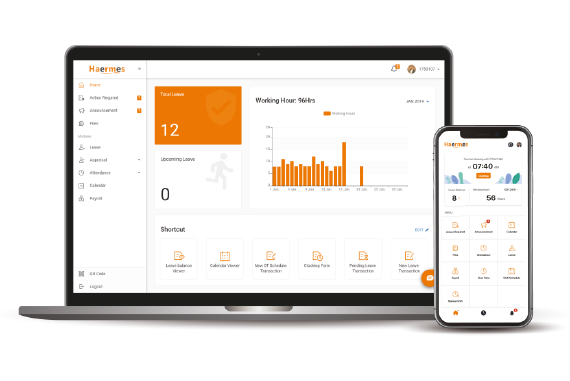 Read the latest version Docs of Haermes Mobile 2.0.0.
Employees can request leave, OT, change shift, access payroll, download payslip, and more.
Clocking in & out with selfie and track your location. Make your attendance online and accurate
Notify your employee every time there's an announcement. Keep they informed about any update.
A busy manager needs mobile apps to approve all employee's request such as leave, OT, shift, and more.
Review your 2020 HR Process. Evaluate. Refresh to 2021 Better.
Grab the special offering of our Complete and Flexible HRIS Software.