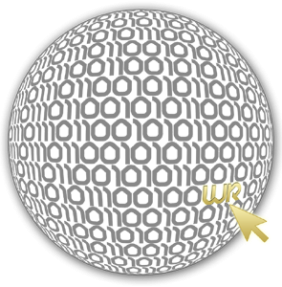 Weefer is an IT Solution Company, from both business and technical perspectives. We provide Enterprise Weefer Application Integration as well as Professional Services complemented by our consulting delivery and third party partner product to rapidly deploy technology services to our customer. Weefer established in Indonesia on the first quarter of 2004, Weefer founder and key management team have great experience in Academic and the Financial Services Industry, Retail and Distribution and having worked with various clients in their earlier days as consultants.
As is now part of the global community, our mission is to have the commitment to transform itself into a company with clear goals and become a responsible member of the community. Through the contribution to the local community, Weefer will enlarge the opportunity and productivity. Weefer community will provide the facility in building the environment, where chances for creativity, desire for excellence, entrepreneurship are open for every member. Weefer will share wealth to another community where at the same time contributes to Indonesia's environment by employing the local people.
Weefer's vision is to become the preferred partner in the application of technology in the market we serve. Its main purpose is to make life easier through inspiring application of technology. Weefer intends to create products that are not only inspiring, but further than that, makes everyday life easier. Our customer's satisfaction is our proud and our goal.
Weefer believes in the investment of human capital. Weefer is committed to people development by creating fighter types who can sustain the company in smooth as well as rough weather. Weefer is building good decision makers with big hearts, daring to take risks, challenges in a creative business environment. By emphasizing on the human development, Weefer is creating global citizens with define character and attitude. Weefer is a community that empowers the individual so that they can achieve extraordinary results. It is an organization where everybody wants to be part of. Every Weefer leader has strong business convictions and people management ability. The people turnover will be zero percent. Promotion of people is beyond traditional path.
Internally, Weefer intends to become our member's choice. Weefer is a place for growth and opportunity. Within Weefer the community empowers the individual so that they can achieve extraordinary results. Strength and growth go hand in hand. Each person has one shining side, grow through the strength and start from this strength. Weefer offers a clear, designed career path with a clear guide to go including information about family culture, values and measurements. It draws a clear opportunity map for those who are capable and wants to be a business partner.
Weefer is a place to encourage entrepreneurial skills. Each member is trained to think entrepreneurial and work professionally. Mistakes and improvement relate as a complete cycle. Space to make mistakes is granted as long as the person improves. One will learn by making mistakes. Experience will make a person wiser and smarter.
Weefer is a place to build winning teams. Teamwork and results stands one after the other. Healthy teamwork brings out productive results.
Weefer is a place for openness and trust. Commitment stands before trust. Trust will only be offered if a person shows commitment to deliver what he promises. The two elements will never work conversely. It is a place to contribute to others and the environment.