Monitoring And Managing Your Expense And Integrate It With HRIS Software.
You can monitor your claim management in one software and integrate it with the third party you need.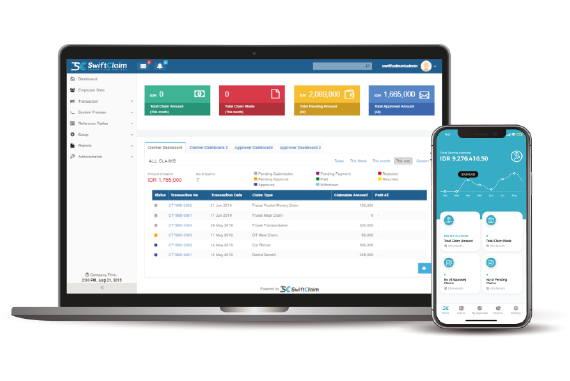 You need to digitalise all the bills and simplify all the claim process.
Bring your expense management into digital. No more messy table which is full of bills or any paper.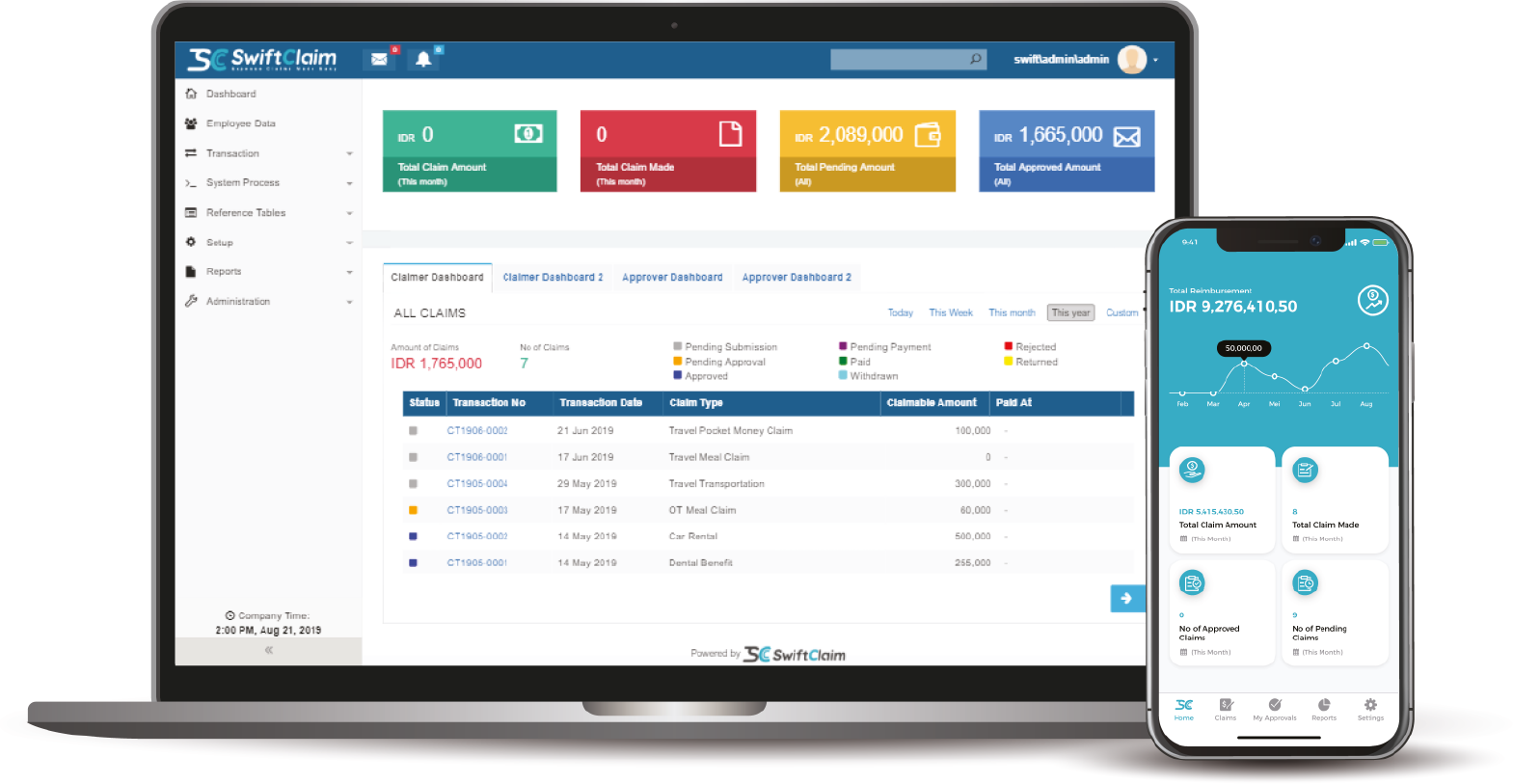 Claim On-the-go
Submitting claims will be quicker and easier. SwiftClaim offers an instant claim directly to the authorized approving via web browsers and iOS or Android devices. It also supports local language such as Bahasa (Indonesia).

Flexible Implementation For The Expense of Compliance Policy
Allows the implementation of transparent compliance for the enterprise travel and expense policy. It will avoid a dispute over employee expenses claims and lead to more efficient payment processes.

Paperless
Go Green. Past and present claim details can be retrieved easily from the system without having to print out on a paper. Retrieval of information is at one's fingertips instead of folders and files.