Help Your Business To Face New Normal During COVID19 Pandemic.
Collect your employee health report online only from mobile. Track where they work at. Get it FREE. No String Attached.
Get It Free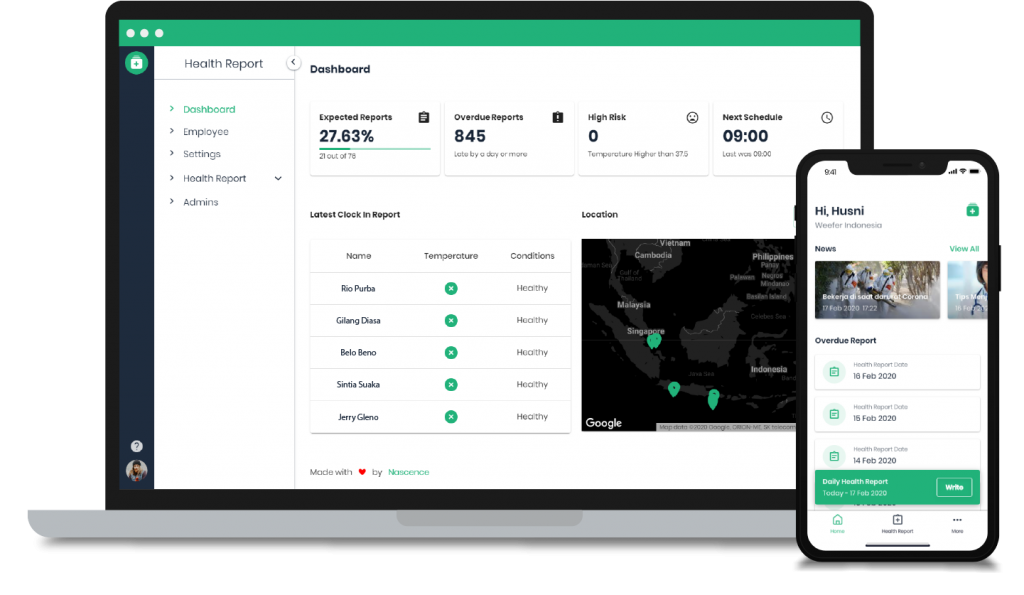 Being up-to-date about your employee health condition in every situation.
Ask your employee to update their daily health report through their smartphone and ensure they work productively as usual.
Provide Up-to-date Articles
Get up-to-date articles related to COVID19 Pandemic, healthy lifestyle, and other tips for you to keep productive while you work from home.
Set Reminder Notification
You can set the time to remind your employee to fulfil the health report daily. They can choose the option and take a note related to their health condition.
Monitor Team's Condition
Thousand of employees will not be a matter because you can set every team leader to monitor their team's condition so it will simplify in managing the report.
Filter The Report Date
By filtering report date, you can specify what report on a certain date you want to see so you can find out the condition of a particular employee quickly.
It is better to monitor your employee's health condition to make sure your business runs seamlessly during COVID19 Pandemic.
Get EHR for Free here
One of The Most Tool You Need During Pandemic COVID19 to Make Sure Your Employee in Health Condition.