Everything you need for IT support
Freshservice Modernize IT and other business functions with a refreshingly easy-to-use, simple-to-configure IT service desk solution in the cloud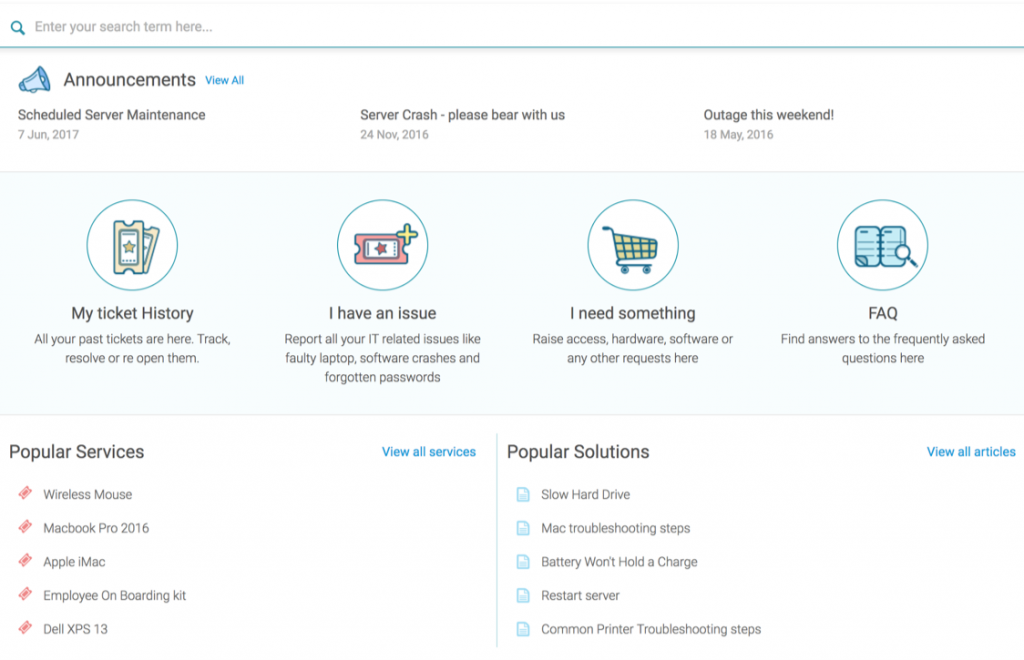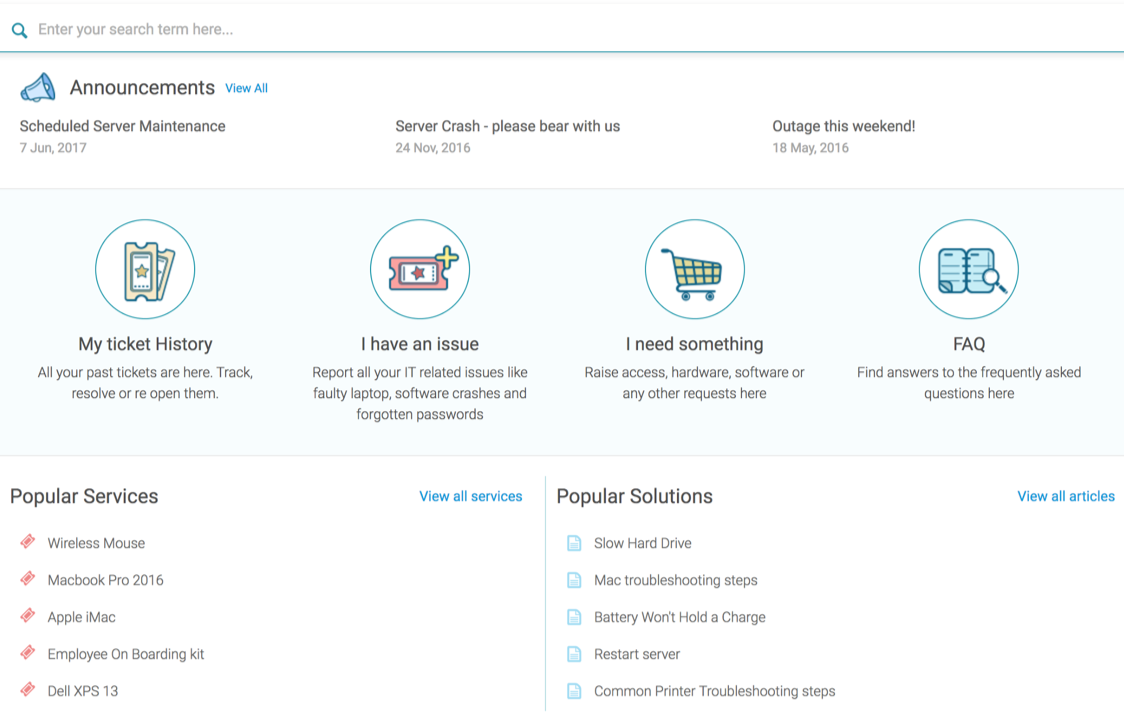 Easy to use & Set up
Modern and intuitive UI that need a minimal training, and customizable for IT and non-IT needs!
Multi-channel Support
Automate tasks and provide support for issues via email, self-service portal, phone, chat, or in person
Informations at Your Fingertips
Maintain records of contracts, hardware, software, and other assets, including all details from from acquisition to expiry
Gamification Features
Turn your service desk into a highly engaging and fun experience for your agents
All you Need for IT solution
We will assist you until the onboarding process. So, if you encounter a problem, reach us anytime, we'll gladly to help you out
Customer Satisfaction
We will do our best to give best service to our customer because customer satisfaction is one of the key of our success. Your happiness is our happiness
Support Local Languages
We communicate in plain way that everyone will understand, so rest assured and also we can support you in Indonesian and English
Custom Integrations
Already have favorite apps and want integration instead? Don't worry, we offer custom integrations with your preferred apps
Cloud based
that resolve your IT pain point and drive efficiency
Free Product Demo
We will assist you during your Freshservice 21-Days trial and feel free to share us your schedule for 1-on-1 online product demo. It's Free.